Honda's Legacy in Electric Mobility
Honda, a stalwart in the automotive and motorcycle realms, has been making significant strides in electric mobility. Their recent endeavors into electric motorcycles and their commitment to a 100% electric portfolio by 2040 showcase their dedication to sustainable transportation.
People also read: Why You can't Buy electric Bicycle under 10000 in India?
Unveiling the e-MTB at the Japan Mobility Show
The 2023 Japan Mobility Show was abuzz with innovations, and Honda didn't disappoint. They unveiled their e-MTB concept electric bike, marking their ambitious entry into the pedal assist market. This isn't just another e-bike; it's a harmonious blend of motorcycle thrill with the versatility of a mountain bike.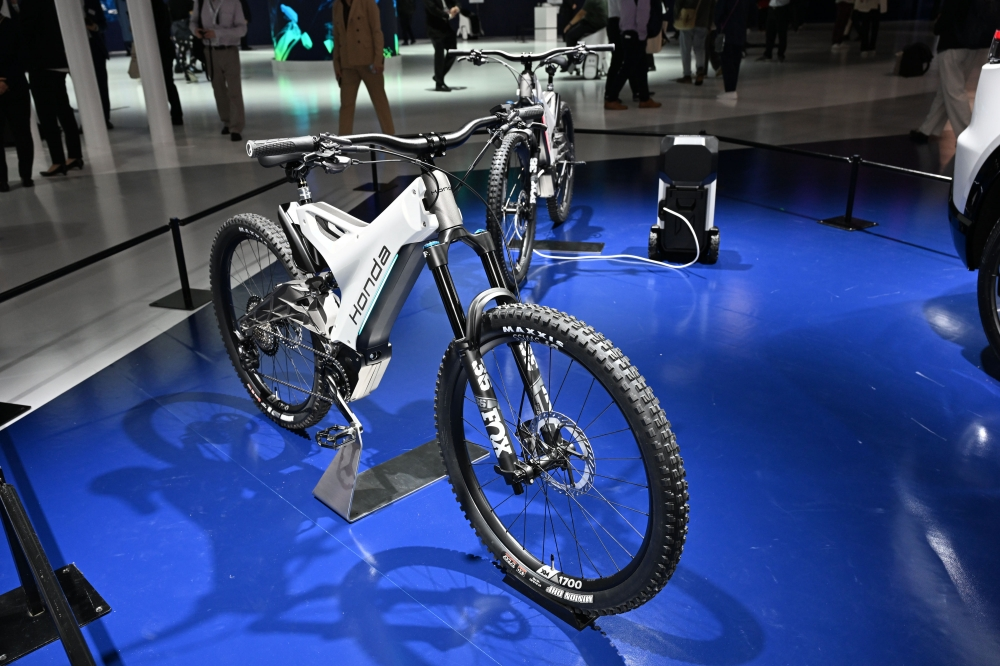 Diving Deep into the e-MTB's Features
Frame and Design

Crafted with thin-walled cast aluminium, reminiscent of high-performance motorcycles.
A standout feature is the unique frame, which combines functionality with impressive styling. Notably, the frame even sports a handle at its top front segment, acknowledging the heft of e-MTBs.

Drive and Power

The bike might harness the power of the SRAM Eagle drivetrain.
An intriguing aspect is the Brose Drive S Mag drive, known for its robust capabilities.
The integrated battery within the downtube ensures efficient power distribution, especially for uphill challenges.

Suspension, Control, and More

For a seamless ride, it boasts a rear Fox Float X shock absorber paired with a front suspension fork.
Precision is guaranteed with Shimano brakes.
Other notable features include DT Swiss XM 1700 wheels and Maxxis Minion DHR II tires.
The Road Ahead for the e-MTB
While the e-MTB concept dazzled attendees at the Japan Mobility Show, its journey to becoming a production model is a topic of keen interest. With Honda's history of turning concepts into reality and their upcoming exhibition at the EICMA show in Europe, enthusiasts have much to look forward to.
People also read: Electric Bikes Vs. Electric Motorcycles
In Conclusion
Honda's venture into the electric bicycle segment is more than an expansion; it's a statement of their vision for a greener future. As the world keenly watches, the e-MTB concept might just set new benchmarks in electric mobility.